April 26, 2012 in Motorcycles & Technics, Travel preparations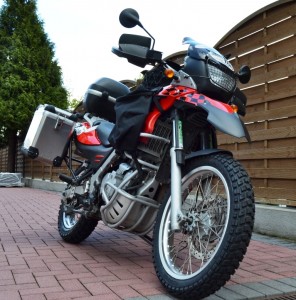 Yes, we are almost ready to go – honestly!
We have got the visa, the motorcycles are almost ready and have gone through some major maintainance and modifications (here you can have  a look at the modifications on the F650GS – R1150GS to come… supplement: the 1150 modifications are online now). But we got completely lost with our time calculations – it took us much longer to finish everything, and in addition, we had a lot of problems with broken equipment or things didn't work out as planned. Currently, we are busy with emptying the house, packing up and throwing things away.
It's time that we hit the road – we both are really annoyed with the constant delays, and we can't wait to go!