April 29, 2012 in Travel preparations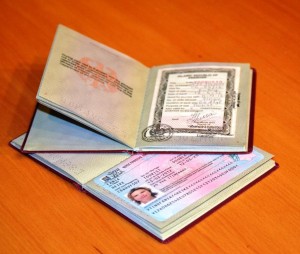 Should one apply for the visas before actually starting the journey? Well, we decided to apply for the visas for the first three countries where we are going to need them from home. Mainly, because we have heard from other travelers that their applications have been rejected or that they had problems getting the visas for these countries.
For India and Pakistan we applied directly at the consulates in Frankfurt/Germany, and we got them without problems. For India we even got double-entry visas with a validity of 12 months; we only had to send them a travel schedule explaining why we need this special kind of visas.
For the Pakistan visas it paid off that we had organized an invitation letter from a tour operator in Pakistan. Ty Gordon from http://www.losthorizontreks.com/ was really helpful and a very nice contact, too. I also suggest that you go to the consulate personally – at least in our case this helped a lot and it took only 2 days to issue visas. But attention: in Frankfurt they only accept EC cards for payment – no cash!
We didn't apply for the visas for Iran yet. But we got an authorization number, which allows us to apply for the visas. We are planning to apply for and collect them in Ankara in Turkey. To get this authorization number you have to get into contact with a travel agency or a tour operator from Iran. The first tour operator we chose was not really helpful, and therefore we had to find another one: http://www.atc.ir/. This turned out to be a good decision because they got us the numbers within only a few days. We only had to give them our travel schedule, copies of our passports and to fill in a form – that's it. Payment will be in Iran, once we are there. Great service and a very nice contact, too.
Being German citizens, we will get visas for the other countries either on arrival, or we will have the time and possibility to apply for them whilst we are on the road. This is also necessary, because most visas have only a limited validity, which is often not too long, and they start counting the days from the day the visa is issued.