You are browsing the Blog for Equipment.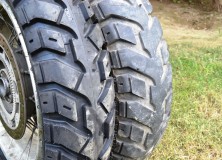 Tarmac, gravel, dust, sand, mud, pot-holes, stones, grass – we basically have ridden over almost all surfaces and through all road-conditions by now – and at temperatures between 0° and 50° C. Our tyres, the Heidenau K60 Scout carried us through all this without any problems. After more than 18.000 kilometres that we have covered
...read more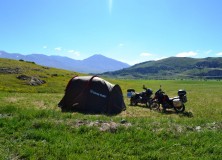 If you are thinking about a tent for your next motorcycle trip, we suggest that you take a closer look at the LoneRider Motorcycle tent. We have tested this tent, and we really liked it.