September 29, 2013 in Australia, Events & Meetings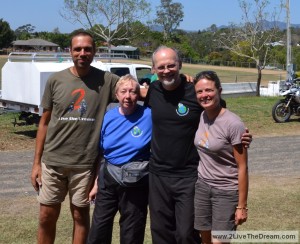 Since we have met at a Horizons Unlimited Travelers Meeting in Germany, we have always had a special connection to those meetings that exist in many countries around the world. So whenever there is a meeting taking place whilst we are travelling, we are trying to get there. And now in Australia, we made actually quite a detour to get to the one in Queensland.
It was great to see Grant and Susan again, the two people that have set up the website www.horizonsunlimited.com and started to organize those meetings. We usually like to joke that is Grant and Susan's fault that we are married, and that we are riding our motorcycles now around the world…
We met lots of well-travelled people and motorcycles, we heard a few fantastic presentations, and got into contact with many nice people.
Such as Peter and Kay that have travelled around the world with their Harley for many years. They have visited 193 countries – and their bike is the most travelled motorcycle in the world.
And Linda, who has ridden from Spain to Oz in her sixties. We loved her sense of humor, her songs and her attitude.
And Filippo had a lot of fun at the slow race – even though he didn't win…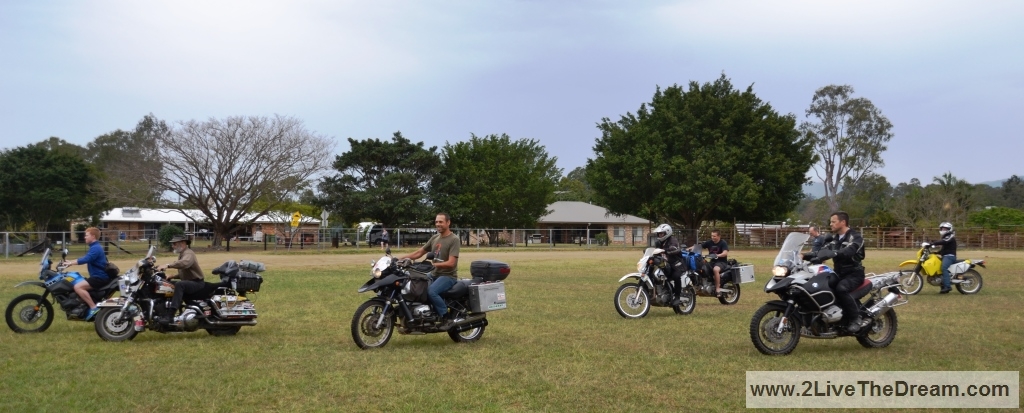 Also our own presentations about our trip to Burma and the Himalaya went well. It was great to have such an interested audience. Thank you!
And a big thank you to the organizers, for setting up such a nice event! It was great beeing there!
More pics on our Facebook page